Saturday, Feb 6, 2021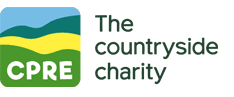 Hi Friend,
Star Count is now open for submissions!
Doing a count is simple – whether you live in town or country, just look to the night sky on a clear night from tonight until 14 February and tell us how many stars you can see within the constellation of Orion.
It's an activity you can do at home and a great way to connect to nature during lockdown. Will you take part?
Click the HERE to find out everything you need to know.
---
WHY ARE PEOPLE COUNTING STARS THIS WEEK? – BBC NEWS
Experts want to get an accurate picture of light pollution levels, by asking members of the public to count how many stars they can see.
Organisers at Campaign to Protect Rural England want people across the country to focus on the stars in Orion, between 6 and 14 February 2021.
Light pollution can be harmful to birds, insects and other creatures.
Please click HERE to see a video.
---
Tuesday, Feb 2, 2021
---
A417 MISSING LINK AT AIR BALLOON – OVERNIGHT ROAD CLOSURES
Highway England will be carrying out some survey work on the A417 shortly which requires some overnight road closures. You'll find more details in the letter which we're sending out to affected residents.
To read the letter, please click HERE.